2 Day - Volcan Telica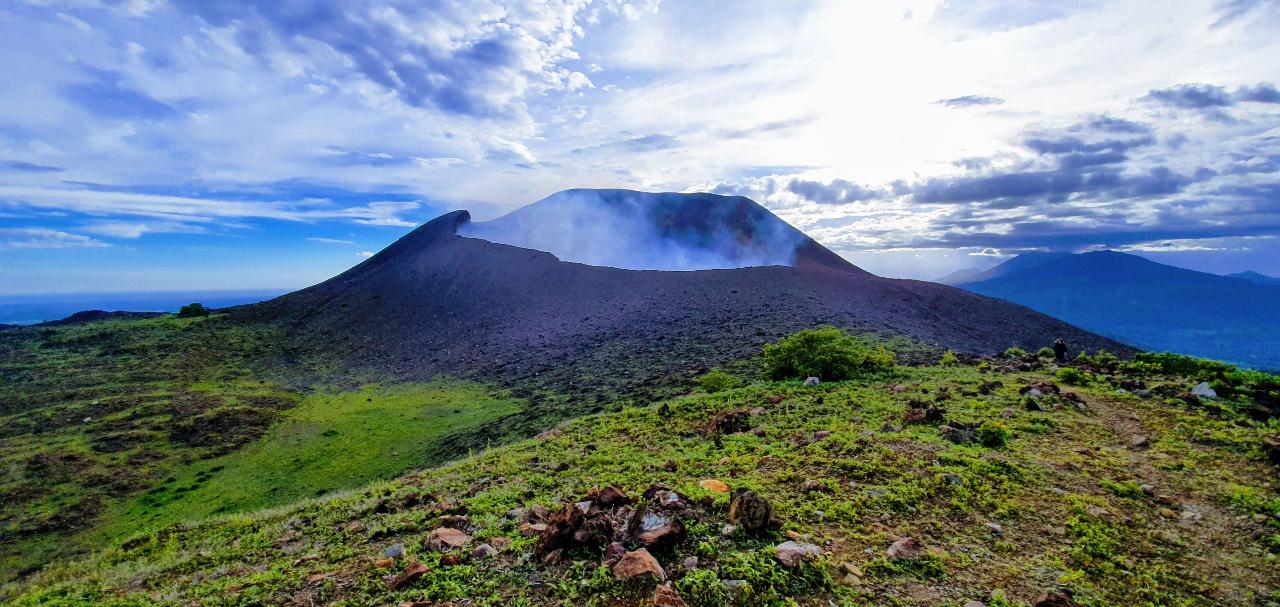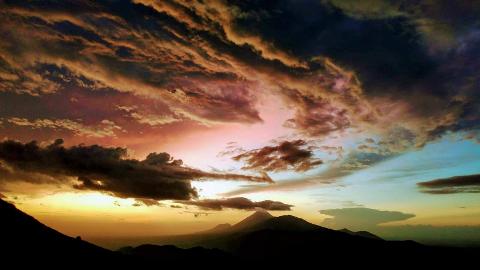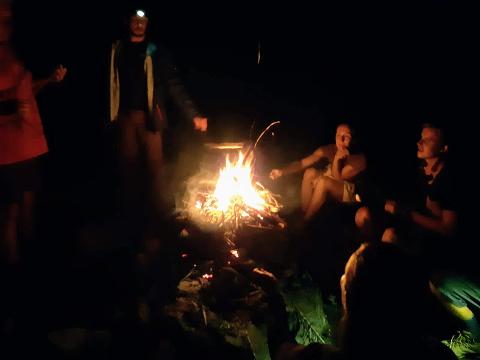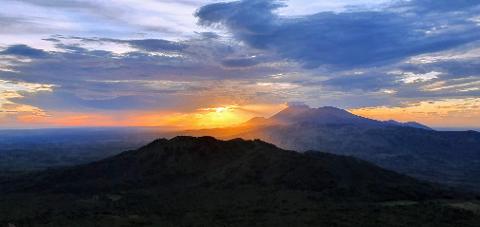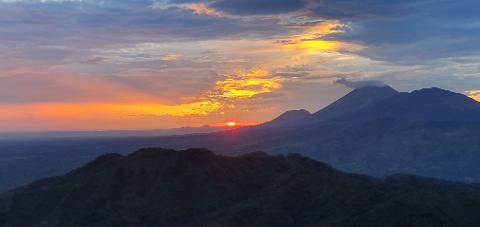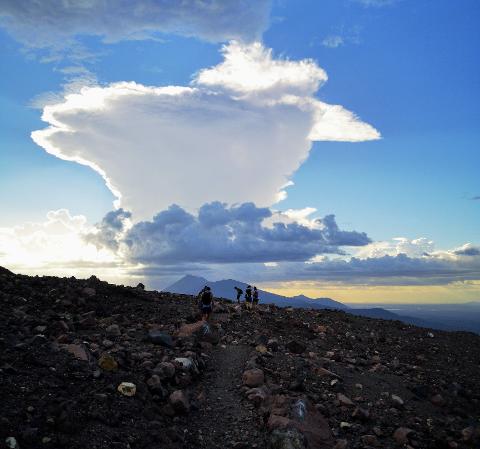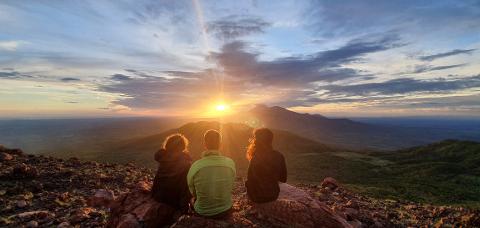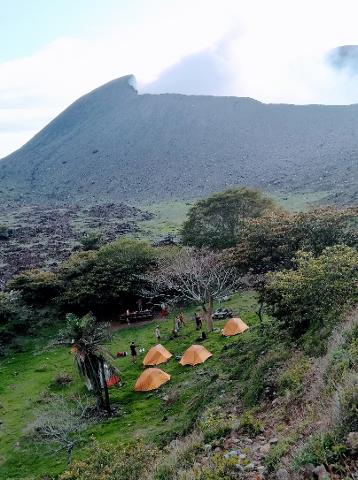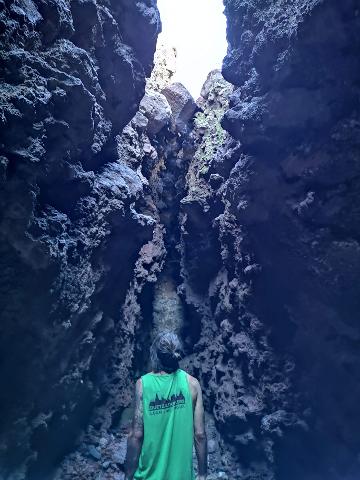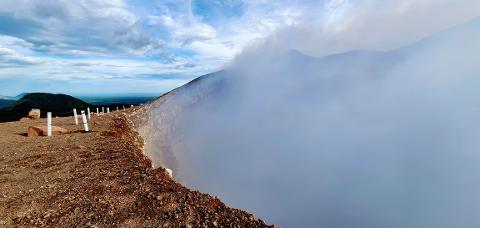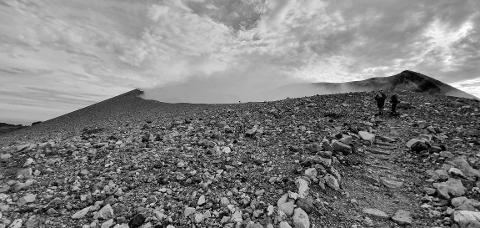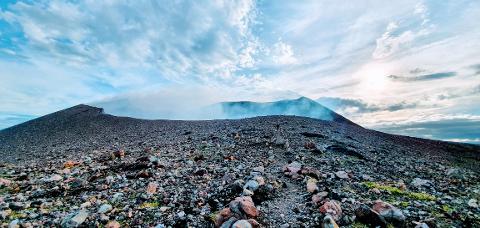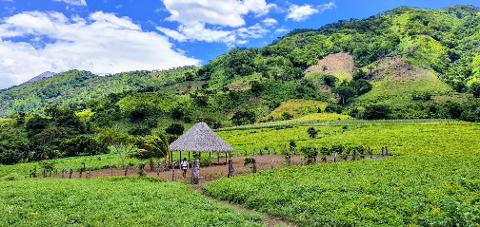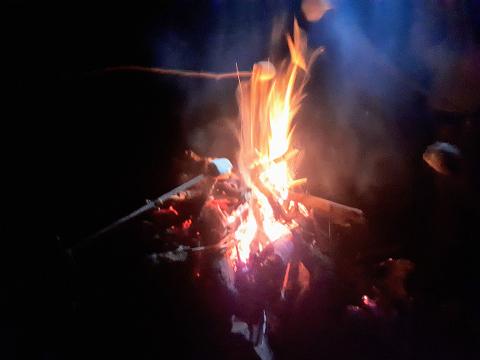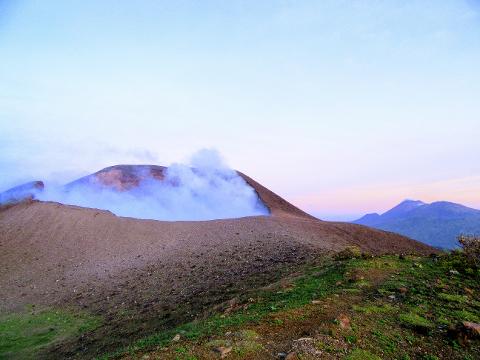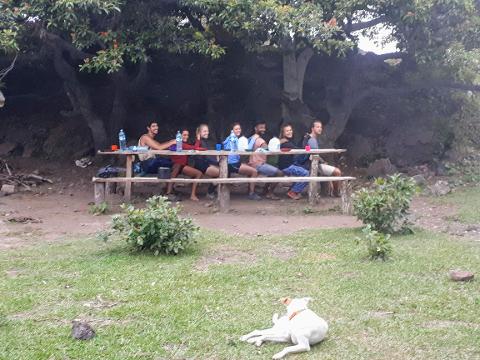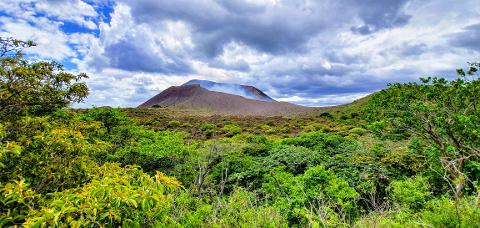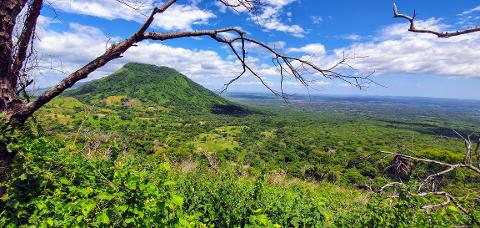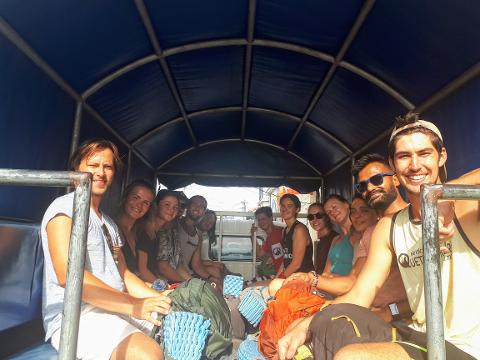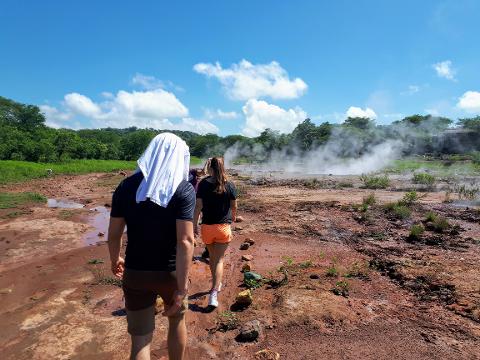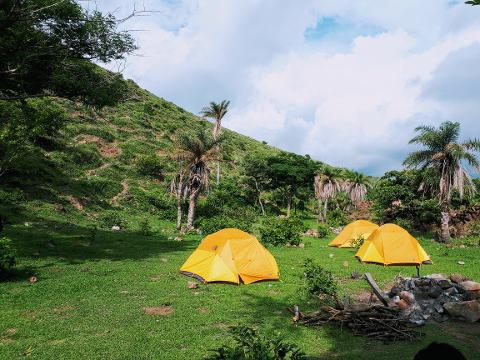 Duration: 2 Days (approx.)
Location: Leon
QUICK FACTS
Average backpack weight: 11-13kg
Maximum Elevation: 900m
Total Trek Distance: 22km
Minimum Age Requirement: 17+ for our public calendar trek. For inquiries regarding families and private treks, please contact us.
SUMMARY
See Nicaragua's most impressive smoking crater!
​In the morning at 7am, we meet at the Quetzaltrekkers Office and pack our backpacks and enjoy a hearty breakfast prepared by the guides. We then take public transport to reach the boiling mud pools of San Jacinto where we begin our hike.
After checking out the bubbling mud, we begin our 4-hour trek alternately through shaded forests and open fields, before beginning a challenging uphill climb that offers us glimpses at the surrounding farming communities and amazing panoramas of the volcanoes San Cristóbal, Cerro Negro, Momotombo, and the Las Pilas-El Hoyo complex.
​We then head towards a local community just below the crater for a delicious lunch, before making our final short ascent. We are rewarded with a view that will make your head spin! After setting up camp just below the crater, we have a bit of time to rest before heading up to the peak just before sunset, so we can enjoy the bright oranges and pinks lighting up the night sky. As soon as it gets dark, we head over to peer into Telica's 120m deep smoking crater. Then we enjoy a warm dinner by the campfire with marshmallows as a dessert.
​The next morning, we rise early for a short climb up a ridge offering beautiful sunrise vista. We return to camp and eat breakfast, before we begin our descent down the steep southern slope of the volcano. Crossing through old riverbeds near the volcán Santa Clara, we walk towards the main road at La Quimera to pick up the public bus back to León. We return to the office before lunchtime.
As Quetzaltrekkers is a non-profit organisation, all of the proceeds of this trek go to our scholarship fund which gives at-risk youths in Leon an opportunity to go to school. Thank you for supporting our mission!
DEPARTURE LOCATION
Quetzaltrekkers Office, Leon
DEPARTURE TIME
-7am Meet at the Quetzaltrekkers Office
ARRIVAL LOCATION
-12pm at the Quetzaltrekkers Office
WHAT TO BRING
Hiking shoes, Hiking clothes, Flashlight, Daypack to carry your water, Sunscreen & Hat
* We have all hiking gear available to loan at no additional charge.
WHAT'S INCLUDED
private transportation, guides, entrance fee, Snacks, light Dinner and you get a Qt t-shirt at the end of the hike.
WHAT'S NOT INCLUDED
Bring money for cold beer or coca-cola
FAQs
Can I store stuff in your office that I am not hiking with? Yes, we have a secure locker room where you can store any belongings that you don't want to have with you on the hike.

I am vegetarian / vegan / lactose intolerant etc.. We can easily accommodate dietary restrictions. At the base, all of our food is vegetarian and can easily be made vegan. Just describe any restrictions you have in the "dietary restrictions" section of the booking page.

How do I sign up? To make a booking for any of our treks, you must either book online or come into our office the day before and pay in full.