1 Day - San Cristobal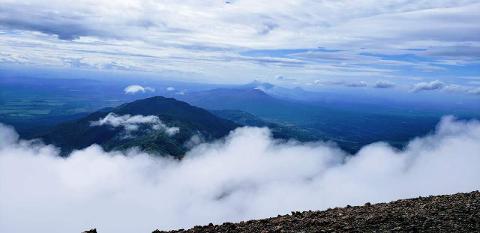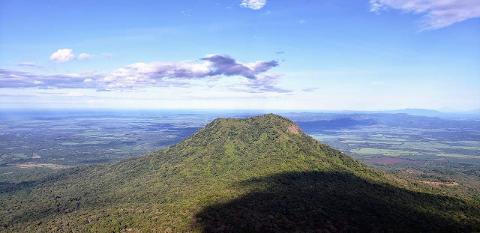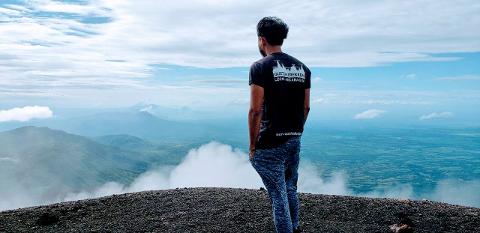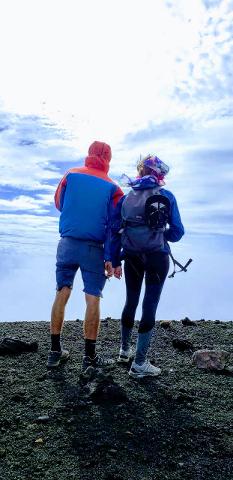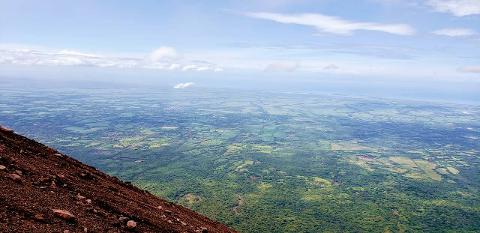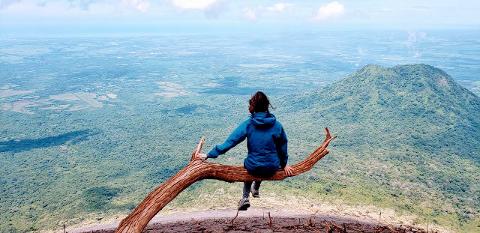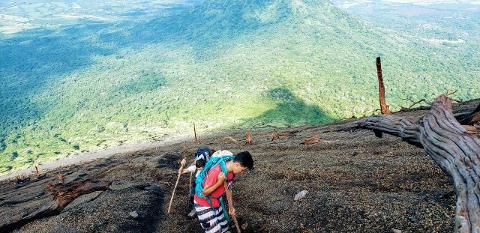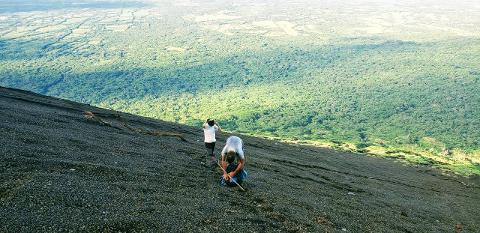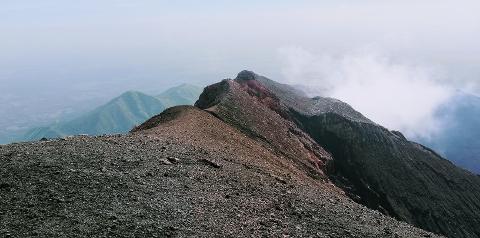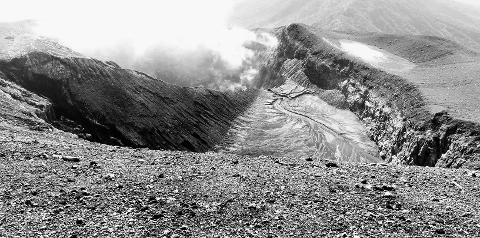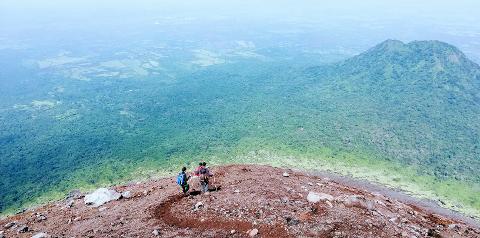 Duration: 11 Hours (approx.)
Location: Leon
QUICK FACTS
Average backpack weight: less than 5kg
Maximum Elevation: 1700m
Total Trek Distance: 2km
Minimum Age Requirement: 17+ for our public calendar trek. For inquiries regarding families and private treks, please contact us.
SUMMARY
Climb the highest volcano in Nicaragua and explore its giant crater! This one-day trek brings you to the top of the highest volcano in Nicaragua and back to Leon, all in the same day!
Our trek begins in the Quetzaltrekkers office at 3:30 am. We'll have a hearty breakfast with plenty of coffee and get on the road early to beat the heat. One hour in private transportation brings us to the base of the volcano. We arrive at the Finca of Don Candido, a local farmer with endless stories of growing coffee next to an active volcano. We stop for a quick bathroom break before beginning our ascent of steep slopes of San Cristóbal!
As we pass above the tree line, the slopes reach an angle of almost 35 degrees until no trees remain on the black, volcanic gravel.
After two - four hours of challenging hiking, we will finally reach the peak of Nicaragua's highest volcano at 1745m. We enjoy astounding views of the neighbouring volcanoes, as well as the northern plains and Pacific Ocean. If sight and crater stability permit, we explore the numerous sulfur vents in the 600m wide crater area.
The loose gravel that made the trek so hard now rewards us with the fun of sliding and jumping down the volcano with giant leaps. We make our way back down to Don Candido's farm, eat lunch and return to León in the afternoon via private transportation to recover from a long, but unforgettable day.
Please note that this is a very challenging hike demanding a good degree of fitness and some hiking experience! Consider this before signing up to ensure that we can all enjoy a great and pleasant hike.
As Quetzaltrekkers is a non-profit organisation, all of the proceeds of this trek go to our scholarship fund which gives at-risk youths in Leon an opportunity to go to school. Thank you for supporting our mission!
DEPARTURE LOCATION
Quetzaltrekkers Office, Leon
DEPARTURE TIME
-3.30am Meet at the Quetzaltrekkers Office
ARRIVAL LOCATION
-1-3pm at the Quetzaltrekkers Office
WHAT TO BRING
Hiking shoes, Hiking clothes, Flashlight, Daypack to carry your water, Sunscreen & Hat
* We have all hiking gear available to loan at no additional charge.
WHAT'S INCLUDED
private transportation, guides, entrance fee, Breakfast, light Lunch, Snacks and you get a Qt t-shirt at the end of the hike.
ITINERARY
3:30am ---- Meet at Quetzaltrekkers office for breakfast

4:00am ---- Leave in private transport for San Cristobal

6:00am ---- Arrive at the volcano

10:00am -- Reach the top of nicaragua's highest volcano

1-3:00pm --Arrive back to Leon
FAQs
Can I store stuff in your office that I am not hiking with? Yes, we have a secure locker room where you can store any belongings that you don't want to have with you on the hike.

I am vegetarian / vegan / lactose intolerant etc.. We can easily accommodate dietary restrictions. At the base, all of our food is vegetarian and can easily be made vegan. Just describe any restrictions you have in the "dietary restrictions" section of the booking page.

How do I sign up? To make a booking for any of our treks, you must either book online or come into our office the day before and pay in full.