2 Day - Volcan Cosiguina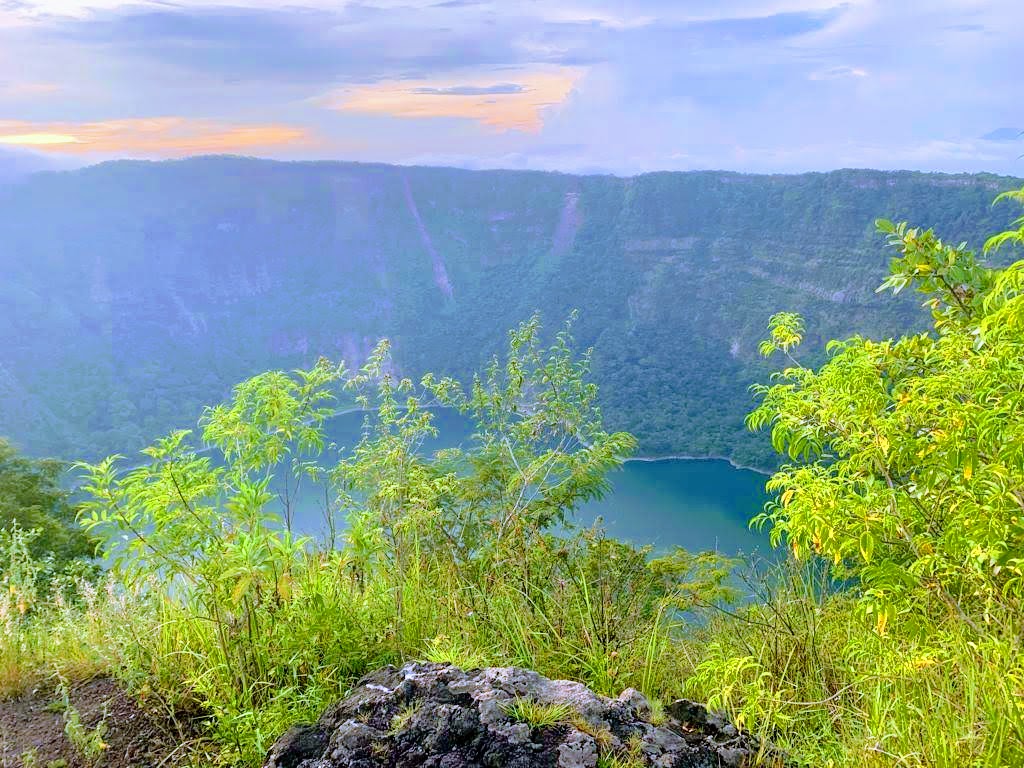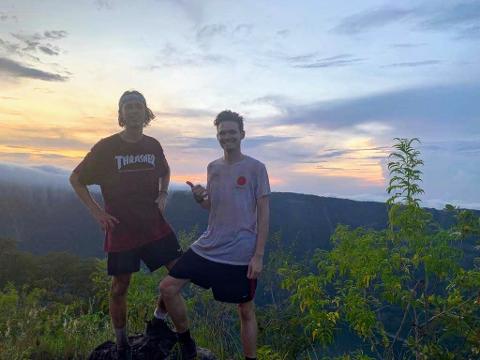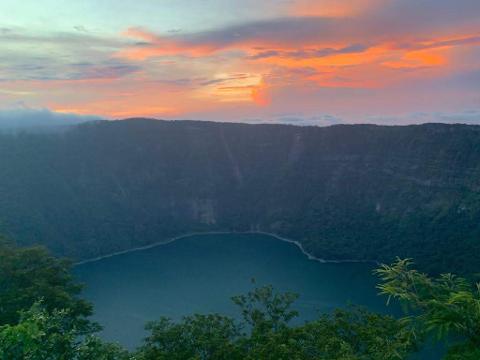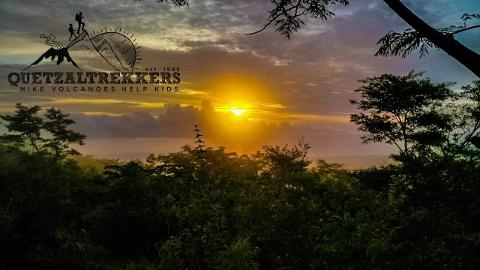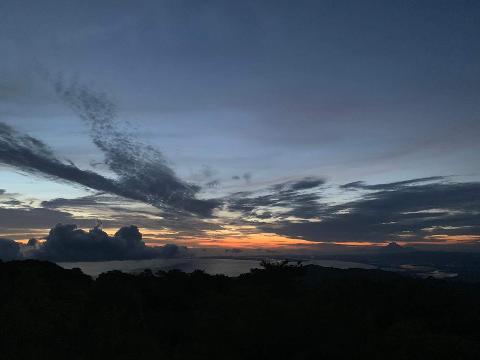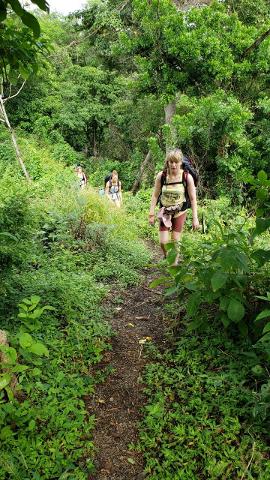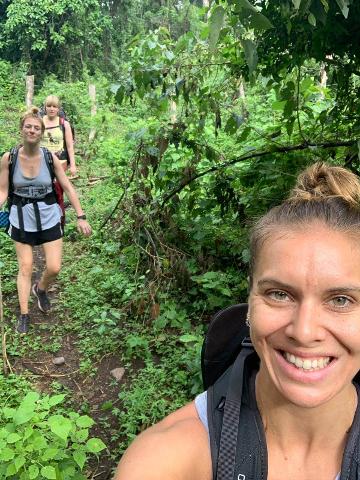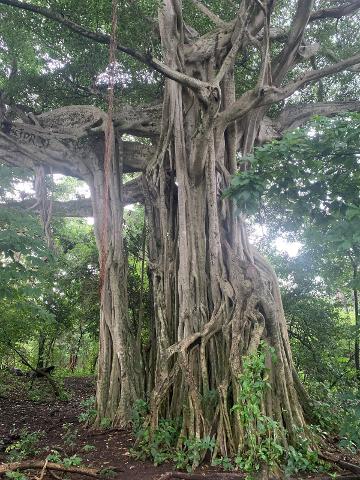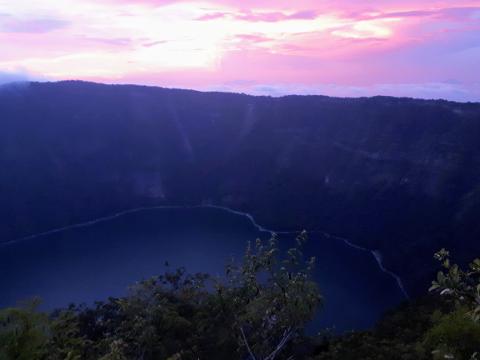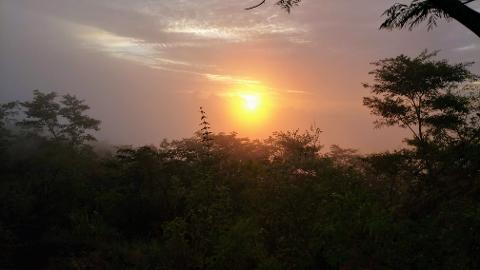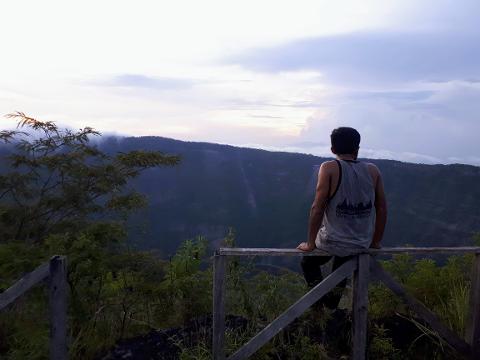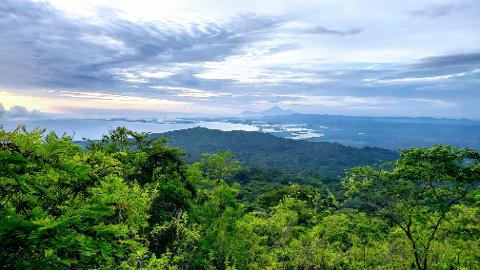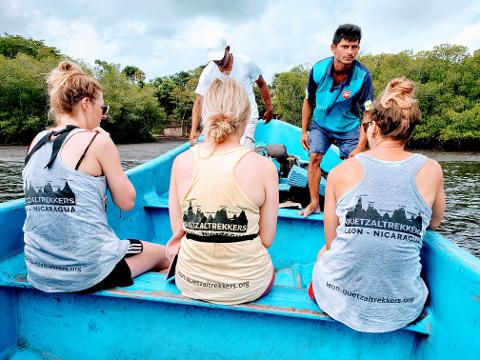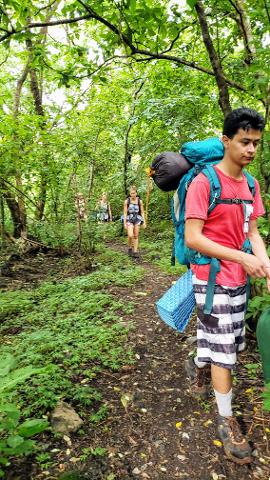 Duration: 2 Days (approx.)
Location: Leon
QUICK FACTS
Average backpack weight: 11-13kg
Maximum Elevation: 700m
Total Trek Distance: 16km
Minimum Age Requirement: 17+ for our public calendar trek. For inquiries regarding families and private treks, please contact us.
SUMMARY
Hike the volcano with a view of three countries! Volcán Cosigüina was once the tallest volcano in Central America until it was decimated by a powerful eruption in 1835. Ashes from the eruption fell as far as Mexico and Jamaica and it was heard as far away as Rivas.
After meeting for an early, but hearty breakfast in the QT office at 6 am, we leave León for 4-5 hour bus ride to the western most point of Nicaragua where a peninsula created by volcán Cosigüina stretches out into the Golfo Fonseca. Around 10 am we begin hiking through farmland and tropical jungle, and we reach the crater's edge four hours later with plenty of time to set up camp and explore the crater's edge. With a diameter of more than 2 km and a massive electric blue lake at its bottom, the crater is a wonder to behold. The summit also offers awesome views of Nicaragua, Honduras, and El Salvador, not to mention the Golfo de Fonseca and the Pacific Ocean.
The following morning, we pack our gear and eat a good breakfast to fuel for the remainder of the hike. After climbing a fantastical tree and descending through lush jungle, we reach a town called Potosi where we can swim in a natural spring and jump on a bus to Leon after a good lunch in a local comedor
As Quetzaltrekkers is a non-profit organisation, all of the proceeds of this trek go to our scholarship fund which gives at-risk youths in Leon an opportunity to go to school. Thank you for supporting our mission!
DEPARTURE LOCATION
Quetzaltrekkers Office, Leon
DEPARTURE TIME
-6am Meet at the Quetzaltrekkers Office
ARRIVAL LOCATION
-5pm at the Quetzaltrekkers Office
WHAT TO BRING
Hiking shoes, Hiking clothes, warm cloth for the night, Backpack (60L), Flashlight, 8L Water, Mosquito Repellent, Swimsuit, Towel, Sandals, Sunscreen & Hat, Copy of passport and entry stamp
* We have all hiking gear available to loan at no additional charge.
WHAT'S INCLUDED
private transportation, guides, entrance fee, Snacks, 2x Breakfast, 2x Lunch, Dinner, Equipment (tent, sleeping bag, sleeping mat) and you get a Qt t-shirt at the end of the hike.
WHAT'S NOT INCLUDED
ITINERARY
Day 1
6:00am ---- We meet for Breakfast, then you have time to pack your backpack

7:00am ----We leave to take the Bus to Chinandega

12:00pm ---- A crazy chicken bus ride later we arrive at Potosi, just in Time for Lunch

13:00pm --- We start hiking up Cosiguina

17:00pm ----Arrive at Campsite,put up the tents and hike up the Crater to see Sunset
Day 2
5:00am ---- We up to see sunrise over three countries

7:00am ---- After Breakfast we start descending Cosiguina

11:00am ---- Take a swim Potosis natural springs

13:00pm --- Lunch at a Local comedor

17:00pm ---- Arrive back in Leon
FAQs
Can I store stuff in your office that I am not hiking with? Yes, we have a secure locker room where you can store any belongings that you don't want to have with you on the hike.

I am vegetarian / vegan / lactose intolerant etc.. We can easily accommodate dietary restrictions. At the base, all of our food is vegetarian and can easily be made vegan. Just describe any restrictions you have in the "dietary restrictions" section of the booking page.