3 Day - Somoto Canyon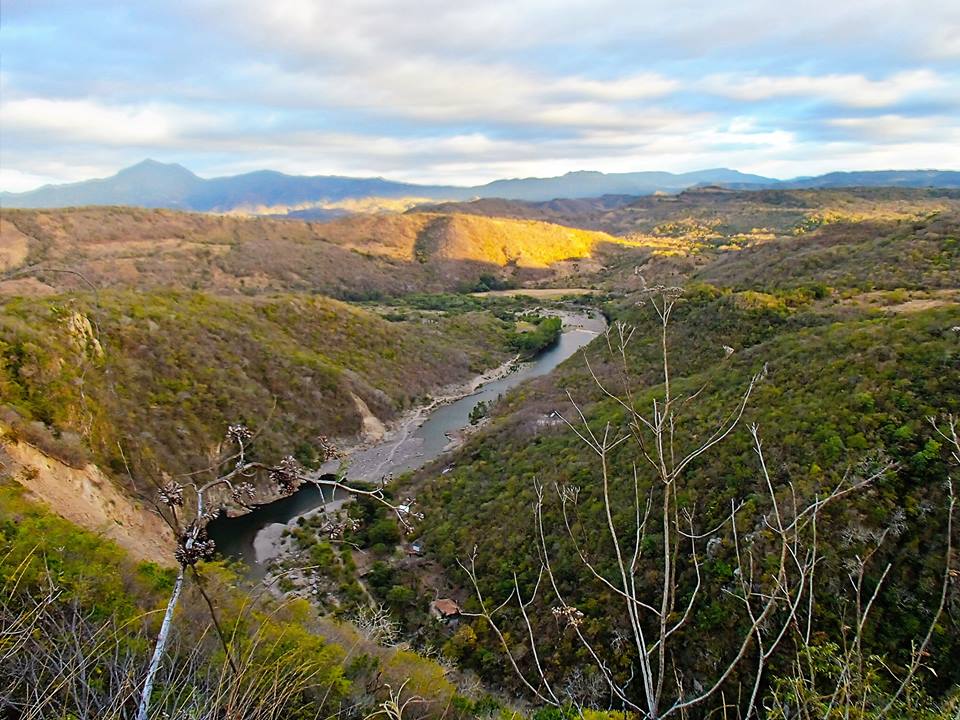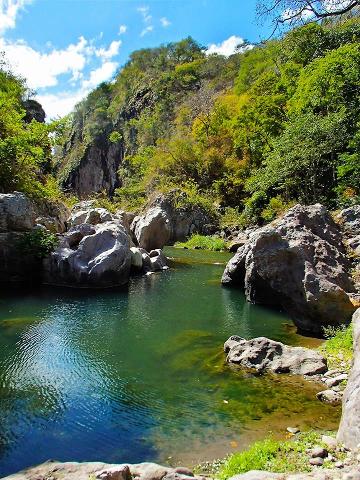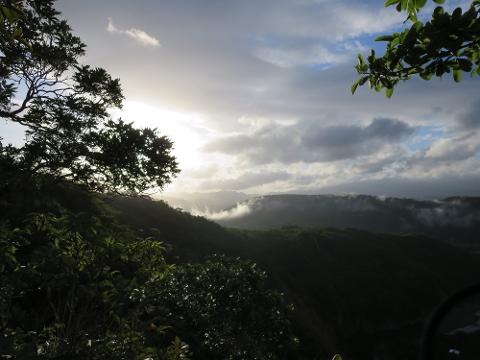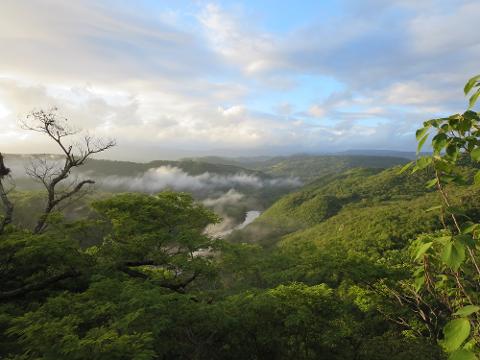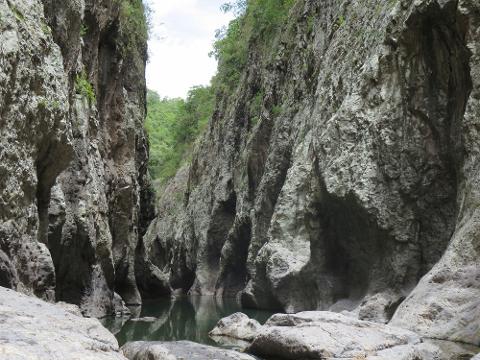 Duration: 3 Days (approx.)
QUICK FACTS
Average backpack weight: 8-10kg
Maximum Elevation: 800m
Total Trek Distance: 8km
Minimum Age Requirement: 17+ for our public calendar trek. For inquiries regarding families and private treks, please contact us.
SUMMARY
Visit the impressive Somoto Canyon for some hiking, swimming, and jumping! We will meet in the Quetzaltrekkers Office at 6am to pack our bags and eat breakfast before beginning a long day of bus travel. We first travel to San Isidro where we will catch a bus to Esteli, where we will stop off at a cigar factory to learn about the cigar manufacturing process!
We then have lunch and then continue on to Somoto, our home for the next two nights. We are picked up at the bus station and after a short drive to the entrance to the canyon, we begin our hike to a mirador with a great view over the canyon! We continue on to a second mirador, where we will camp for the night.
On the second day, we wake up early for breakfast before hiking back to Henry Soriano's house, our good friend and experienced local guide. We then head off with one of his team of guides to explore Somoto Canyon!
We spend 4-6 hours hiking, swimming, jumping off cliffs and floating in the refreshing cool waters of Somoto before emerging at the bottom of the canyon and returning to Henry's for a delicious lunch prepared by his family. When we are good and full we will head to the entrance to the canyon, where we will camp for the night. There is lots of space for a good game of football or frisbee around the campsite, we can learn to make tortillas with Henry's wife - or just take a well-earned siesta in the shade..
On our final day in Somoto, we can try Rosquillas, a delicious type of local cookie known as the best in the country - we can visit a factory in Somoto town where thousands are made every day. We then get public buses back to Leon via San Isidro, having lunch on our return to town.
DEPARTURE LOCATION
Quetzaltrekkers Office, Leon
DEPARTURE TIME
-6am Meet at the Quetzaltrekkers Office


ARRIVAL LOCATION
-4 pm at the Quetzaltrekkers Office
WHAT TO BRING
Hiking shoes, sandals/swimming shoes (not flip flops), Hiking clothes for 3 days, Flashlight, Backpack(60l), Sunscreen & Hat, Mosquito Repellent, Bathing suit & towel, Sunglasses, Rain Jacket
* We have all hiking gear available to loan at no additional charge.
WHAT'S INCLUDED
Transport, Guides, Entrance fees, Equipment (tent, sleeping bag, sleeping mat), food, snacks and Qt shirt
WHAT'S NOT INCLUDED
Water
ITINERARY
Day 1
6:00am ---- Meet up at Quetzaltrekkers office for breakfast, afterwards we pack uur backpacks

7:15am ---- make or way to the Bus terminal to get a Bus to Esteli, from there to Somoto

12:45pm ---- arrive at the Canyon, have Lunch there before we continue our hike to the Viewpoint

6:00pm --- Enjoy sunset over the Canyon
Day 2
6:00am ---- Wake up for sunrise over the Canyon

8:15am ---- After breakfast we hike down to do 6 hours of Canyoning, cliff jumping, swimming and hiking through the canyon

3:45pm ---- Put up camp in the Canyon

6:00pm --- Enjoy dinner at a Bonfire
Day 3
5:00am ---- wake up early to make our own tortillas

10:15am ---- After breakfast we visit a Rosquilla factory in Somoto city

12:45pm ----Lunch at a Local comedor, then visit of a Cigar factory in Esteli

5:00pm --- Arrive back in Leon
FAQs
Can I store stuff in your office that I am not hiking with? Yes, we have a secure locker room where you can store any belongings that you don't want to have with you on the hike.

I am vegetarian / vegan / lactose intolerant etc.. We can easily accommodate dietary restrictions. At the base, all of our food is vegetarian and can easily be made vegan. Just describe any restrictions you have in the "dietary restrictions" section of the booking page.